Services
What's good for our planet is good for business
CarbonBetter® helps businesses align environmental and financial goals when navigating the transition to a net-zero emissions future by measuring, reducing, reporting, and offsetting greenhouse gas (GHG) emissions in a transparent way, supporting clients at every stage of their sustainability journey. We are part of a rapidly accelerating shift that will transform companies of all sizes and types. When one company makes a move in the right direction, others will too—and these incremental changes add up to massive impacts. Together, step by step, we're building a movement.
Sustainability & Decarbonization Services
CarbonBetter helps you measure your Scope 1, 2, & 3 GHG emissions, set goals, craft a playbook, take action, source carbon credits, and measure and report on your efforts. We know where to start and when to scale.
Learn More
Carbon Offset & Clean Energy Project Services
CarbonBetter certifies clean energy and carbon offset projects and maximizes ROI through effective carbon credit marketing that uses a storytelling-based approach to build community around climate action.
Discover
Energy Logistics
Services
With over a decade of experience, CarbonBetter is your trusted advisor that efficiently manages your energy logistics needs at scale – from natural gas marketing to energy producer services to risk management, and more.
Explore
About
About
Designing a carbon strategy to fit your needs
CarbonBetter makes it simple for businesses to get the information they need and the guidance they deserve. We partner with organizations to guide them in the transition to a net-zero emissions future. CarbonBetter certification is a powerful tool to share your commitment to your sustainability journey to consumers.
Get to know us
Pledge
Pledge
Join the movement
We believe carbon reduction, in any form, is a tangible goal for all, and we are committed to supporting you in your sustainability journey. Join us in accelerating change by signing our pledge to be better today.
Take the Pledge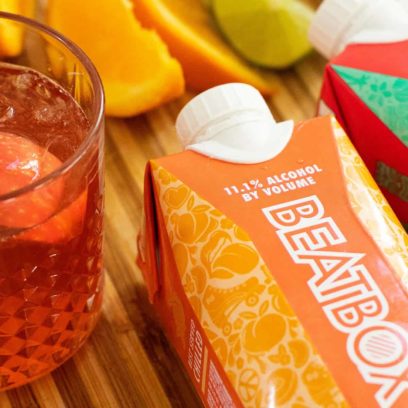 Sustainability Reports
Beatbox Beverages is the fastest-selling ready-to-drink cocktail and wine brand in the United States—and they're on the path to becoming the most sustainable, too.
Read More