---
---
Closing the Carbon Market Gap
According to Bank of America, carbon offset supply may need to grow as much as 50x by 2050 to achieve net-zero emissions. Watch the replay as three experts discuss efforts to close this gap and the challenges in developing projects and issuing credits at scale.
Discover how the Eritrea Community Boreholes Project provides clean water and reduces carbon emissions in Zoba Debub through borehole technology.
This post was co-written with Jennifer Knöpfle from Numerco.
The Eritrea Community Boreholes Project is a Corsia-eligible project issued under the Gold Standard Registry's methodology for Domestic Energy Efficiency. Financed and developed in partnership with Numerco, the project supports the provision of safe water to households in Zoba Debub using borehole technology. In this post, you'll learn more about the Eritrea Community Boreholes Project, including project technology and co-benefits. The project's holistic approach ensures a balance between environmental conservation and community development. Contact us to purchase credits from this project or learn more about custom carbon offset sourcing options to meet your organization's specific criteria.
About Carbon Credits
Carbon offset projects allow for individuals, governments, and companies to reduce their carbon footprint by investing in climate-friendly projects located around the world through the purchase and retirement of carbon credits issued by those projects. Not all carbon offset projects are created equal, but the voluntary carbon offset market is booming as more companies make commitments to sustainability and work toward net-zero.
A carbon credit is a financial instrument that represents ownership of one metric ton of carbon dioxide equivalent that can be transferred, traded, sold, and ultimately retired. This credit represents an emission sequestration, reduction or avoidance of one metric ton of carbon dioxide (CO2) or another greenhouse gas (GHG) in CO2 equivalent (CO2e), and carbon emissions are "offset" once the carbon credit is retired. In 2022 alone, companies retired approximately 156 million carbon credits to offset emissions. By 2030, the combined voluntary and mandatory carbon credit market could add up to $100 billion, a huge increase from $300 million in 2018. Purchasing carbon credits is how companies invest in carbon offset projects to reduce their carbon footprint.
Organizations are encouraged to reduce their own GHG emissions before investing in carbon offset projects to achieve their sustainability commitments. The amount of the emission avoidance, reduction or sequestration that a carbon offset project can deliver is verified (retrospectively) by the accredited issuing carbon offset program. In addition to their carbon mitigation measures, these projects may also provide social benefits to the local communities as evidenced by the United Nations Sustainable Development Goals (SDGs) attributed to each project.
Using Carbon Offset Credits to Reach Sustainability Goals
Companies make voluntary and/or mandatory sustainability commitments, depending on whether or not they are a regulated entity that's required to participate in a carbon trading scheme. Regardless of the type of commitment, carbon offsets help companies become low-carbon, climate friendly or meet net-zero goals. Corporate climate commitments should address both direct and indirect carbon emissions, so buying carbon offset credits in combination with direct carbon reduction can be a smart strategy for working toward decarbonization.
"Numerco is pleased to support CarbonBetter in the supply of carbon reductions from the Borehole Rehabilitation project in Eritrea. The positive impact the project has on rural communities ensures vital access to clean and safe water. It enables communities to take ownership of their water sources and for local people to play an active role in the initiative to improve their standard of living, enhance wellbeing, and ultimately to protect Eritrea's environment."

Numerco on their partnership with carbonbetter

Certified Offset Portfolios
Buying high-quality carbon offsets has never been easier. Explore CBCO Portfolio 22-1 and get instant access to fully vetted carbon offsets.
Skip the RFP—CarbonBetter can help
CarbonBetter Certified Offset Portfolios allow carbon buyers to participate in a variety of projects, geographies, and technologies in one simple transaction rather than navigating a lengthy and complex RFP process with multiple carbon market participants.
Learn More about CBCO 22-1
About the Eritrea Community Boreholes Project
This project supports both carbon avoidance and the provision of safe water using borehole technology. Project activities involve the rehabilitation of existing boreholes to positively impact households within the Zoba Debub district. Typically, Eritrean communities rely on surface water from rivers or ponds and boil it over open fires to use it for drinking, cleaning, and washing. This method of boiling water is not only the cause of common health issues due to impure water or smoke pollution, but it also releases CO2 emissions from the combustion of wood. By providing access to safe water through renovated boreholes, thereby removing the need to boil water for purification, the project ensures that households consume less firewood. As a result, there is a reduction of CO2 emissions from the combustion process.
Project Location
Eritrea is an African country situated in the northeast of the continent on the Red Sea coast. It shares its borders with Djibouti, Ethiopia and Sudan. The project is located in semi-rural areas within the southern region of Eritrea in the Zoba Debub district, where local people must typically use wood fuel to purify their drinking, cleaning and washing water.
Eritrea is a region that is highly susceptible to the impacts of climate change. From the period spanning from 2008 to 2021, Eritrea experienced five major droughts, which affected over 3.3 million people. The country's reliance on rainfed agriculture has led to financial volatility and vulnerability of smallholder farmers. Eritrea was ranked 178 out of 181 countries on the 2019 Country Index of the Notre Dame Global Adaptation Initiative. The economic and climate context in Eritrea highlights the importance of projects like the Eritrean Community Boreholes project in decarbonizing the region and securing water access.
Image credit: Google Maps
Project Registry
The project was first registered on the Gold Standard Registry in 2016 under the methodology for Technologies and Practices to Displace Decentralized Thermal Energy Consumption version 2.0. The current crediting period goes through September 2023 and the project avoids an average of about 78,000 tonnes CO2 per year.
Project Technology
This project uses borehole technology to rehabilitate existing boreholes. Water boreholes are deep, narrow wells that tap into naturally occurring underground water. To use this water, a high efficiency pump is installed to extract the water from the permeable rock below. Typically, a borehole used as a water well is completed by installing a vertical pipe (casing) and well screen to keep the borehole from caving. This also helps prevent surface contaminants from entering the borehole and protects any installed pump from drawing in sand and sediment.
Image credit: extension.uga.edu
Many existing boreholes in this area of Eritrea have fallen into disrepair because maintenance programs have been poorly managed or have proven too expensive. The renovation and maintenance of boreholes replaces the need for wood fuel to boil and purify water, which consequently prevents deforestation in the area. According to the latest project verification, this has resulted in the annual avoidance of 78,000 tonnes of CO2 emissions on average since 2016 and over 44,000 people that have gained access to safe water so far.
UN Sustainable Development Goals
The UN Sustainable Development Goals (SDGs) that this project directly and indirectly satisfies are SDG 3 (Good Health and Well-Being), SDG 5 (Gender Equality), SDG 6 (Clean Water and Sanitation), and SDG 13 (Climate Action).
SDG 13.B.1 (Climate Action)
SDG 6.1.1 (Safe Water and Sanitation)
SDG 3.9.1 (Good Health and Well-Being)
SDG 5.4.1 (Gender Equality)
Project Co-Benefits
This project also has several important co-benefits. The exposure to household air pollution due to boiling water has reduced by 95% as families now have access to safe water, without the need for purification, according to latest verifications. Access to clean, safe water has also improved sanitation and good hygiene practices, preventing health problems and disease.
The project developers collaborate closely with community members, who assist in the repair and maintenance process. Technical trainings are incorporated into the borehole repair efforts to ensure that local people can be employed to monitor water quality and preserve pump lifetime through maintenance.
With significantly diminished need for gathering firewood comes a minimization of deforestation, contributing to conservation of biodiversity. In Eritrean culture, the task of gathering water or firewood predominantly falls to women. Community surveys have recounted stories that the community boreholes have changed life dramatically. Girls in the horn of Africa often miss out on social life and education due to water collection chores. Senait Berhane, 16, had the responsibility of collecting water before school.
"Before the repair of the hand pump, fetching water was extremely difficult for me and all the girls of my age. We would walk for more than one hour on difficult terrain to collect water. This was a stressful and exhausting task. There were times when I would miss classes because I was very tired after returning from fetching water." Revitalized handpump water stations have "reduced the time I spend collecting water and the burden of carrying this water. This has given me more time to attend my education and play with my friends."
Senait Berhane, 16
In another case, Hanna can now fetch water in 10 minutes, has more time for family, and her children are healthier from drinking clean water. She uses less firewood every week, has not needed to visit the health clinic, has saved money on medical expenses, and her children's school attendance has improved.
Conclusion
Want to be a part of the Eritrea Community Boreholes story by purchasing carbon credits to support this project? CarbonBetter offers its innovative Certified Offset Portfolios and bespoke carbon sourcing for your offsetting needs. Contact us today for more information.
How does the Eritrea Community Boreholes Project contribute to carbon offsetting?
The project focuses on rehabilitating existing boreholes, which eliminates the need for communities to boil water using wood fuel. This traditional method of water purification releases CO2 emissions from the combustion of wood. By providing access to safe water from boreholes, the project ensures reduced consumption of firewood, leading to a decrease in CO2 emissions. Since its inception in 2016, the project has avoided an average of 78,000 tonnes of CO2 emissions annually.
Why is the Eritrea Community Boreholes Project particularly important for the region?
Eritrea is highly vulnerable to the impacts of climate change, having experienced multiple droughts affecting millions of its residents. The country's dependence on rainfed agriculture makes its economy and smallholder farmers susceptible to climate variability. The Eritrean Community Boreholes Project not only aids in decarbonizing the region but also ensures secure water access, a critical resource given the country's climate challenges.
How can our company specifically support and get involved with the Eritrea Community Boreholes Project?
Companies can support the Eritrea Community Boreholes Project by purchasing carbon credits from CarbonBetter. These credits represent the carbon offset achieved by the project. By investing in these credits, businesses can reduce their carbon footprint and contribute to the project's ongoing success. CarbonBetter offers Certified Offset Portfolios and bespoke carbon sourcing tailored to individual offsetting needs. Interested businesses can contact us today to get started.
---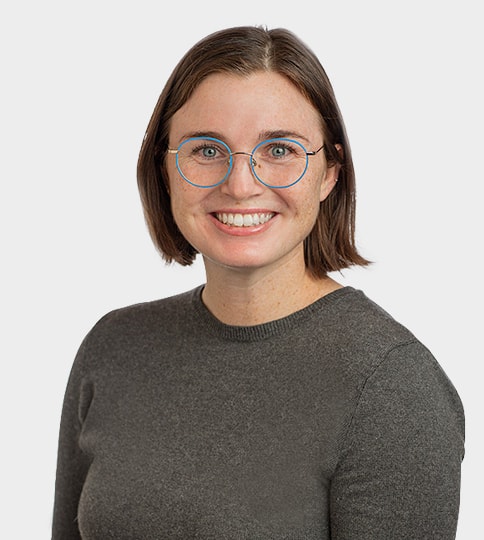 ---
Story
Explore the alignment of ISSB's IFRS S1 & S2 standards with TCFD's recommendations. The post sheds light on the nuanced shifts in sustainability disclosures and their significance in the global financial landscape.
Read More