Get instant access to hand-picked carbon offset portfolios with a blend of curated projects.
For organizations that believe what's good for our planet is good for business, CarbonBetter® is your guide to decarbonization and navigating the transition to a net-zero future.
CarbonBetter Certified Offset (CBCO) Portfolios allow you to participate in a variety of projects, geographies, and technologies in one simple transaction rather than managing lengthy and complex RFP processes to try to find high-quality carbon credits while meeting minimum quantity requirements and delivering targeted impacts and co-benefits.
Our Climate Services team has done the due diligence to evaluate technologies, mine registry documentation, source projects, and handle multiple negotiations for project offtake to create a curated and vetted portfolio of projects so you can purchase as few or as many carbon offsets as you'd like. Each Portfolio unit offsets one metric ton of carbon emissions and each purchase includes offsets from all portfolio projects. Learn more about Portfolio 22-1 projects below.
INSTANT ACCESS TO HAND-SELECTED CARBON CREDIT PORTFOLIOS
Each CBCO Portfolio consists of a mix of high-quality projects that our Climate Services team has carefully vetted to ensure that the selected projects are in alignment with our key considerations for proven additionality, minimal leakage, and impactful co-benefits.
INDUSTRY-LEADING TRANSPARENCY & TRACEABILITY
Registry serial numbers and documentation delineating that credits are purchased and retired as specified by the trade confirm will be provided to ensure you can disclose your reduced impacts with confidence.
FLEXIBLE OFFSET QUANTITIES
We meet you where you are with a hand-selected basket of expertly vetted credits, giving you the freedom to offset some or all of your emissions to meet your sustainability goals. Our portfolios provide increased access to projects at a smaller scale. We can even help quantify your emissions if you aren't sure how much to offset.
READY-TO-USE MARKETING COLLATERAL
Each project holds compelling stories that are meant to be shared with purchasers, investors, and key stakeholders. You will receive ready-to-use images and content for your website, social media, and other marketing materials that help connect your business to the projects, showcasing how they reduce carbon and go beyond with meaningful co-benefits.
---
Projects Included in Portfolio 22-1
Project 1: 12 MW Raura Hydro Project by DLI Power (74.6%)
RUN-OF-THE-RIVER HYDROELECTRIC PROJECT | INDIA
Registered on Verra's Verified Carbon Standard (VCS) with a 2021 vintage, this renewable energy project provides clean energy to northern India by harnessing renewable electricity from a small, run-of-river hydroelectric power plant, minimizing both the overall environmental impact of the dam and the amount of fossil fuels needed to supply the regional grid.
Registry:
UN SDGs:
.
.
.
Project 2: Shaan Seet Improved Forest Management (8.1%)
IMPROVED FOREST MANAGEMENT PROJECT | ALASKA, USA
Registered on the American Carbon Registry (ACR) with a 2020 vintage, this improved forest management project, owned by an indigenous organization, protects nearly 9,000 acres of Alaskan forest land against increasing pulpwood demand in the region. The project also protects the landscape's biodiversity, including 40 salmon-bearing streams.
Registry:
UN SDGs:
.
.
.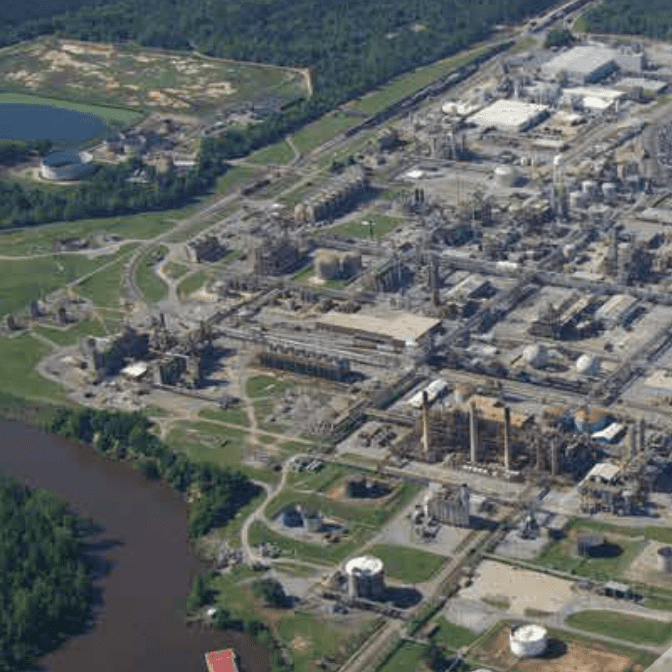 Project 3: Phlogiston Phase I (5.2%)
NITROUS OXIDE ABATEMENT PROJECT | FLORIDA, USA
Registered on the Climate Action Reserve (CAR) with a 2021 vintage, this industrial project destroys nitrous oxide (N2O) – a greenhouse gas with 300 times the warming potential of CO2 – as it is produced as a byproduct of nylon manufacturing in Cantonment, FL. This is the largest voluntary N20 abatement project in North America.
Registry:
UN SDGs:
.
.
.
Project 4: Manantiales Behr Wind Farm (12.1%)
WIND FARM PROJECT | ARGENTINA
Registered on the Verra VCS Registry with a 2020 vintage, this wind project serves to bring increased renewable power to the Argentinian grid, helping Argentina reach a target of 20% non-hydro renewables by 2025. The 99-megawatt project, constructed in two phases, helps to displace non-renewable fossil fuel sources from the grid and diversify Argentina's grid mix while reducing greenhouse gases.
Registry:
UN SDGs:
.
.
.
Sustainability Reports
Our goal for this day of climate action is to show that small steps by many add up to a big positive impact.
Read More