---
---
Closing the Carbon Market Gap
According to Bank of America, carbon offset supply may need to grow as much as 50x by 2050 to achieve net-zero emissions. Watch the replay as three experts discuss efforts to close this gap and the challenges in developing projects and issuing credits at scale.
Learn the importance of the CCB Standards in verifying that carbon offset projects offer real benefits to the climate, community, or nature.
In today's sustainability-focused landscape, businesses are recognizing the need to reduce their carbon footprint and put integrity at the core of their carbon offset purchases. An essential tool in this process is the Climate, Community & Biodiversity (CCB) Standards initiative. These standards provide assurance that a carbon offset project will deliver not just carbon reduction but also significant community and biodiversity benefits. Furthermore, through the adoption of CCB-certified projects, businesses can contribute to a nature-positive future, reinforcing their environmental commitments with tangible impacts on biodiversity and the natural world, as well as the surrounding community. Read on for a brief overview of the CCB Standards, their purpose, and how CarbonBetter can help you select high-quality carbon offset projects as part of your sustainability journey.
CCB Standards Background
The CCB Standards are nothing new. In fact, they were developed in 2004 by the similarly named Climate, Community & Biodiversity Alliance (CCBA) and became managed by the non-profit Verra in 2014.
After last year's COP 15 in Montreal (Dec 2022), the decision to halt biodiversity loss by 2030 marked a turning point in global cooperation. Together with the Paris Agreement, the decisions of COP 15 aim to pave the way towards a "nature-positive" future, bringing the voice of nature into the boardroom for the first time.
"Nature-positive" sounds intuitively simple, but masks a staggering complexity of metrics, measurement, and nuance. As biodiversity rises up the business agenda, firms must support any environmental commitments with specific, measurable, achievable, relevant, and time-bound (SMART) goals to minimize the risk of making misleading environmental claims.
Here are a few key points for carbon buyers to consider:
The CCB Standards verify that a land management project delivers tangible climate, community, and biodiversity benefits.
They are specifically designed for any land-based carbon offsetting project, including those that reduce greenhouse gas (GHG) emissions (e.g. deforestation and forest degradation) or remove carbon dioxide (CO2) by sequestering carbon (e.g. agroforestry, grassland management, and sustainable agriculture).
Once a project is certified, the developer can obtain voluntary carbon credits. One carbon credit represents one ton of CO2e (Carbon Dioxide Equivalent). The CCB certification is beyond a standard carbon credit and has a special designation on the Verra Carbon Standard (VCS) registry.
For buyers looking to buy credits or organizations that have made environmental commitments, the CCB Standards can play a crucial role in adding assurance of biodiversity co-benefits and credibility to external disclosures.
The Importance of Biodiversity and the CCB Standards
Biodiversity serves as the foundation of life on Earth. Not only does it play a vital role in maintaining ecosystems and resilience, but the flow of nature-based resources underpins core operations across many industries and global supply chains. Damaging any one part of the ecosystem, from nutrient cycling and soil formation to pollinators and plants, can be devastating.
Between 1970 and 2018, global biodiversity declined by almost 70%. The World Economic Forum (2022) positions this nature loss as one of the greatest systematic risks to the global economy and the health of people and the planet, while global risk assessment firm, Moody's describes it as one of the greatest macro-scale risks that businesses face today (2019).
The good news is that there is a great deal that businesses can do to help protect biodiversity as irreplaceable natural capital. The CCB Standards are designed to give buyers of carbon credits the assurance that the nature-based carbon offset project is delivering to the local community, biodiversity, and smallholder farmers as promised.
The CCB Standards seek to:
Identify projects that simultaneously address climate change, support local communities and smallholders, and conserve biodiversity.
Promote excellence and innovation in project design and implementation.
Mitigate risk for investors and offset buyers and increase funding opportunities for project developers.
"The CCB Standards are designed to give buyers of carbon credits the assurance that the nature-based carbon offset project is delivering to the local community, biodiversity and smallholder farmers as promised."

Nicole Sullivan, Director of Climate Services at CarbonBetter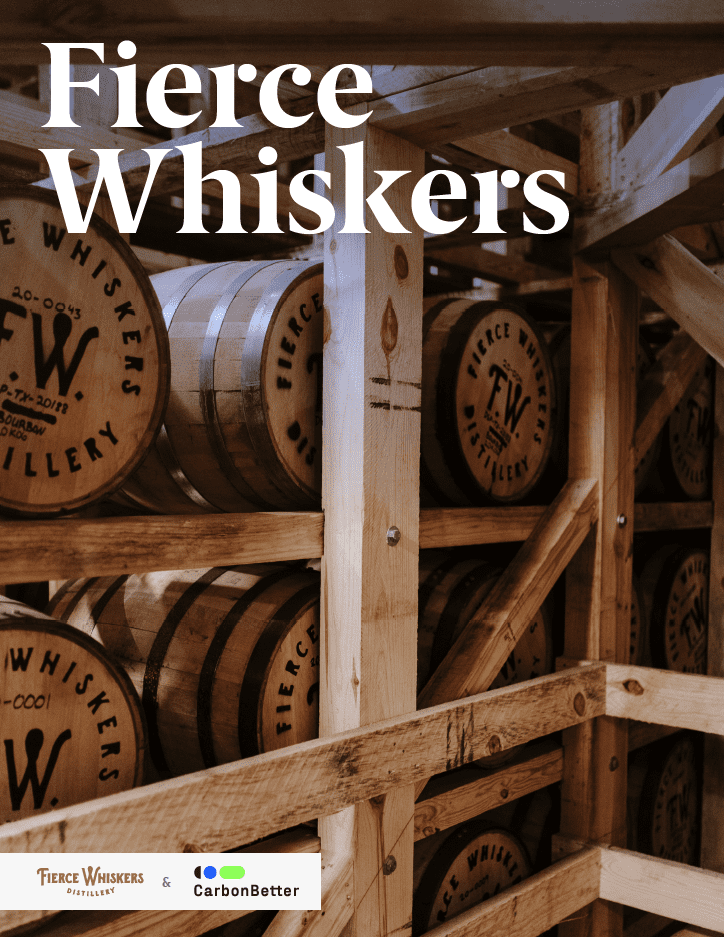 FW Sustainability Report
Learn more about how Fierce Whiskers has made sustainable choices every step of the way by downloading its full sustainability report.
Skip the RFP—CarbonBetter can help
CarbonBetter Certified Offset Portfolios allow carbon buyers to participate in a variety of projects, geographies, and technologies in one simple transaction rather than navigating a lengthy and complex RFP process with multiple carbon market participants.
Learn More about CBCO 22-1
Reality Check: the Challenges of Implementing CCB Standards
Despite the growing need for nature-based solutions and biodiversity, corporations are still struggling to set and achieve biodiversity goals and project developers are slow to incorporate the CCB Standards. One of the main reasons is the time and complexity of processes from the early stages of project development to implementation, monitoring and completion through to carbon credit issuance.
Below, you can see the process that any project developer must undergo to reach CCB certification for a carbon offset project.
Step by Step: CCB Standards Verification
The process for CCB certification has two steps: validation and verification. These must both be performed by an independent, third-party auditor to ensure objectivity.
Validation: Here, project developers must demonstrate that the project will meet the requirements of the CCB Standards and generate significant climate, community, and biodiversity benefits. This is typically achieved through a "Key Project Information" summary that confirms project design, alignment with the safeguards, and provides impact estimates.
Verification: Once validated, the registry requires verification to ensure the project developer can then show that a project is being implemented according to the plan and, therefore, can deliver the climate, community, and biodiversity benefits promised.
How Brands are Protecting Biodiversity and Leveraging CCB Standards
The pressure on brands to "walk the walk" on their sustainability commitments, including protecting against biodiversity loss, is mounting from all sides—from governments and local authorities to investors, boards, customers, employees, and communities. The CDP has enabled reporting on biodiversity, but the latest figures show that nearly 70% of companies disclosing through CDP do not report on the biodiversity impacts of their value chain. Some brands have emerged as leaders in protecting against biodiversity loss and have stated goals publicly around biodiversity and nature-positivity—and importantly, have supported them with concrete initiatives.
For example, Kering, the luxury fashion giant, launched a worldwide Regenerative Fund for Nature with the goal of transitioning a million hectares of current crops into regenerative farming, a practice shown to enhance biodiversity, by 2025. In 2020, L'OREAL Group launched the Fund for Nature Regeneration to deliver on its commitment to respect biodiversity. Initiatives supported by the fund include mangrove restoration in Kenya, implementing regenerative agriculture practices in France, and rebuilding wildlife biodiversity in the United Kingdom.
For well-intentioned brands that care about doing the right thing but aren't able to invest directly in forming their own biodiversity initiatives, CCB-certified credits can provide a pathway for investing in biodiversity action.
In the Shoes of a Project Developer
Navigating the voluntary carbon market as a developer is not without its difficulties. For project developers, navigating the standards means moving through a number of complex verification standards in an area that is already difficult to quantify.
In conservation finance, high-quality carbon credits are the guardrails that guide organizations toward credible and impactful projects. Yet, these projects are not always necessarily CCB certified. It is possible to source high-quality nature-based carbon credits with the co-benefit of protection against biodiversity loss or restoration of biodiversity. Some examples of project technologies that may have biodiversity co-benefits include agroforestry, blue carbon, and afforestation.
How CarbonBetter can help you choose the Right Carbon Credits
Navigating any new market can be challenging, particularly without in-house expertise. Here at CarbonBetter, we are passionate about helping brands make informed decisions on their sustainability journey.
We help by providing:
Education: Get the expertise and guidance you need on the CCB Standards to help you navigate the voluntary carbon market with confidence.
Reporting support: Whether you're creating your first sustainability report or enhancing existing disclosures, we can help you tell your organization's story with transparency and credibility.
Choosing the right carbon credits: CarbonBetter can help you source meaningful and high-quality carbon offsets based on your organization's exact needs. We offer bespoke carbon offset sourcing to meet specific requirements for vintage, geography, project technology, and other attributes. We also offer same-day transactions by purchasing credits from our Certified Offset (CBCO) Portfolios, which provide instant access to hand-selected and vetted carbon credits from multiple projects in one simple transaction.
Conclusion
Navigating the voluntary carbon market is undoubtedly challenging. However, by looking for CCB-certified projects—and by emphasizing transparency and credibility in your approach – you can take a practical step towards an informed net-zero, nature-positive future.
If you need help creating your first sustainability report, buying carbon credits, or telling your organization's story, we can help! Contact us today to learn more.
What are the core benefits of incorporating CCB Standards into my business's sustainability strategy?
The CCB Standards not only contribute to carbon offsetting but also assure that a project delivers tangible benefits for local communities and biodiversity. This multidimensional approach enhances your business's sustainability credentials and can add value to your external disclosures.
How can CarbonBetter assist my business in navigating the voluntary carbon market?
CarbonBetter offers expertise and guidance on the CCB Standards, helping you navigate the voluntary carbon market with confidence. We also provide support for your sustainability reporting and can assist in sourcing high-quality carbon offsets and other environmental attributes that align with your business goals.
My business is concerned about biodiversity. How do the CCB Standards address this issue?
The CCB Standards specifically aim to certify projects that conserve biodiversity, alongside mitigating climate change and supporting local communities. Biodiversity is fundamental to ecosystem health and resilience, and preserving it forms a crucial part of a holistic sustainability strategy.
We want to invest in carbon credits. How do the CCB Standards offer assurance about the quality of these credits?
The CCB Standards certify that a project delivers genuine climate, community, and biodiversity benefits. These standards add an extra layer of credibility to your carbon offset purchases, demonstrating to stakeholders that your environmental commitments are backed by recognized, high-quality standards.
Why are the CCB Standards important in today's sustainability-focused landscape?
With the growing urgency of environmental issues and increasing scrutiny of businesses' sustainability claims, the CCB Standards offer a robust and credible framework for demonstrating your commitment to environmental and social responsibility. They can play a crucial role in assuring stakeholders of the integrity of your carbon offset projects and broader sustainability strategy.
---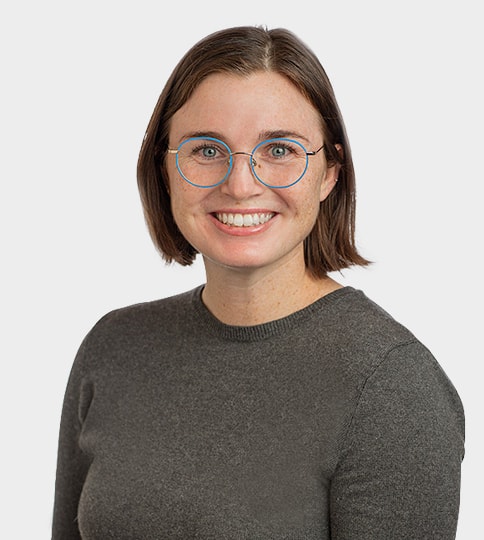 ---
Story
Explore the alignment of ISSB's IFRS S1 & S2 standards with TCFD's recommendations. The post sheds light on the nuanced shifts in sustainability disclosures and their significance in the global financial landscape.
Read More