---
---
By many accounts, 2023 is expected to be a transformative year in the evolution of climate-related disclosure and mitigation requirements in the United States. In this webinar, we cut through the jargon to provide clarity about what climate-related requirements may be coming for US companies by unpacking the two proposed federal rules that are currently pending and one EU regulation that affects some US companies.
What to look for when hiring a sustainability consulting firm for your business.
The demand for sustainability consulting—which is sometimes interchangeably referred to as environmental consulting, environmental, social, and governance (ESG) consulting, and climate consulting—is on the rise as organizations seek help to transition to a more sustainable business model without slowing growth. When organizations want to start or scale sustainability and decarbonization programs, including measuring, reducing, and reporting on carbon, water, and waste, it can be confusing to parse through the ecosystem of resources available.
What types of companies help businesses develop and navigate complex roadmaps to set and achieve sustainability goals? Which problems can be solved with software and an existing internal resource, and which problems require hiring a consulting firm for support? Do you have third-party verification requirements or regulatory drivers that you're trying to comply with? What's the difference between the large consulting firms and a boutique firm like CarbonBetter? In this post, we'll sort through the marketplace to help make sense of the options.
Sustainability Consulting Overview
Sustainability consultants typically help organizations quantify and then reduce their carbon footprint and environmental impact by implementing sustainable and efficient business practices with goals to decrease emissions and mitigate water and waste impacts while cutting costs. Depending on what progress your organization has already made toward its sustainability goals, you may be seeking sustainability consulting services such as an initial impact assessment or environmental baseline, carbon accounting, decarbonization strategy, reporting, or storytelling. You may also be seeking decarbonization services such as support with procuring environmental attributes and carbon credits to offset your emissions or support with purchasing renewable energy certificates (RECs) or securing a purchase power agreement (PPA) or virtual PPA (vPPA). The services offered will vary by firm due to differences in size and expertise.
Boutique vs. Midsize vs. Large Consulting Firms
The size of a consulting firm is something to consider. Large firms can more readily meet the staffing requirements of bigger projects (although not always with the same level of expertise that a smaller firm may be able to offer), whereas a smaller boutique firm may be the perfect option to help you meet your organization's highly specific (or niche) requirements or to help with your sustainability marketing, such as storytelling. You might have specific procurement needs that factor into your decision, such as a need to hire a certain percentage of minority-owned subcontractors for a project. These requirements are easier to meet at smaller consulting firms. In fact, we were recently named the largest minority-owned business in Austin for the second year in a row, and our team is comprised of more than 50% women, including leadership.
What Services Do You Need?
There are different types of consulting firms that offer overlapping services, with few offering a one-stop solution. What sustainability services does your organization need fulfilled? As you can see in the chart below, boutique consulting firms like CarbonBetter can be a great option if your organization's goals have specific requirements or if you want a more customized approach or help with storytelling. Sustainability is often a journey, and once you choose a partner for one facet of your journey, they will become familiar with your operations and data. As such, it's important to do your homework and choose the right firm from the start, as switching firms down the road, while doable, can cause you to potentially incur some additional costs and rework. Here are some of the services offered by different types of sustainability consulting firms:
Sustainability Consulting Services Offered By Firm Type
| | | | | | | | |
| --- | --- | --- | --- | --- | --- | --- | --- |
| | Carbon Accounting | Decarbonization Strategy | Carbon Reduction Implementation | Energy Procurement | Carbon Credit/ Environmental Attribute Sourcing | Reporting | Storytelling |
| Management consulting | – | – | | | | – | |
| Project developers | | | ✓ | | ✓ | | |
| Brokers | | | | – | ✓ | | |
| Carbon SaaS | ✓ | – | | | | – | |
| Boutique consulting | – | – | – | – | – | – | – |
| CarbonBetter | ✓ | ✓ | ✓ | ✓ | ✓ | ✓ | ✓ |
✓ service offered
– sometimes offered
Avoid These Common Consulting Pitfalls
Make sure to thoroughly research a consulting firm before working with them. Find out who will be working on your account and what their background is. By doing so, you can avoid these common sustainability consulting pitfalls:
Lack of experience. At some bigger firms, you may not have people working on your account with the same experience and expertise as someone at a boutique firm. Many sustainability consultants have little to no experience. Many are straight out of college or pivoting from a different field and just haven't had the opportunity to gain the valuable experience needed to be highly effective yet, since the industry is still emerging and evolving. Look for consultants with years of real-world experience and a technical background in the environmental field to increase your chances of a successful partnership. Ultimately, your sustainability consultant should be a trusted advisor for your business, helping you navigate the complexities of mandatory and/or voluntary climate disclosures and supporting your sustainability journey strategically to reduce reputational and compliance risk.


Unexpected or higher costs. Large firms are typically more expensive. Beware of hiring a large firm for smaller projects. You may pay a lot more for a lot less experience. It's common to be billed for the work being done as well as subsequent layers of review of that work by senior employees with additional fees to account for billing and project management. At big firms, those billable hours can add up quickly.


Level of engagement. When choosing a services provider for your sustainability and decarbonization needs, it's important to know how accessible your consulting team will be for questions and calls. Will they take a hands-on approach to help you navigate your sustainability journey, or will they be hands-off and just submit a final deliverable with no opportunity for feedback from you and your team along the way?
"Ultimately, your sustainability consultant should be a trusted advisor for your business, helping you navigate the complexities of mandatory and voluntary climate disclosures and supporting your sustainability journey strategically to reduce reputational and compliance risk."

nicole sullivan, Director of Climate Services at CarbonBetter
How CarbonBetter Is Different
Our team has decades of experience in the development, implementation, management, and communication of sustainability efforts that accelerate revenue generation, enhance profitability, and reduce risk, including over a decade of combined energy experience. A boutique sustainability consulting firm like CarbonBetter can help you meet all of your organization's sustainability goals in one place.
CarbonBetter is a privately held firm specializing in energy logistics, sustainability and decarbonization services, and clean energy and carbon offset project consulting. We are uniquely equipped to offer complex climate and energy solutions to businesses at scale. We don't just help you quantify your emissions and set strategy—we can help you to take action on your goals through participating in the voluntary carbon market as well as through exploring direct decarbonization opportunities. We're a creative and diverse team tackling the complex climate challenges that are changing our world by helping organizations transition to a net-zero future—accelerating the societal shifts that will save our planet.
Some of the services we offer include:
Conclusion
Wherever your organization is in its sustainability journey, we can help. Contact us today to get started.
What types of sustainability consulting services can a firm provide for my business?
Sustainability consulting services encompass a wide range of offerings, such as conducting initial impact assessments or environmental baselines, carbon accounting, developing and implementing decarbonization strategies, assisting with energy procurement, sourcing carbon credits or environmental attributes, providing sustainability reporting, and crafting compelling storytelling around your sustainability initiatives.
How do the services offered by boutique, midsize, and large consulting firms differ?
Large consulting firms typically have the resources to handle bigger projects but may not always provide the same level of niche expertise that smaller boutique firms offer. Boutique firms can deliver more customized and tailored approaches, meeting highly specific requirements, and are often better suited for sustainability marketing or storytelling. Midsize firms may strike a balance between the two, offering a broader range of services while still maintaining a personal touch.
What factors should I consider when choosing a sustainability consulting firm for my organization?
When selecting a sustainability consulting firm, consider the specific services your organization requires, the size of the consulting firm, the experience and expertise of their consultants, the costs associated with their services, and the level of engagement they will provide. It's essential to choose a firm that aligns with your organization's goals and can support you throughout your sustainability journey.
What are some common pitfalls to avoid when selecting a sustainability consulting firm?
Some common pitfalls to avoid include choosing a firm with inexperienced consultants, incurring unexpected or higher costs, and working with a firm that provides poor engagement levels. To avoid these issues, conduct thorough research, select consultants with years of real-world experience, ensure transparent pricing structures, and opt for a firm that offers hands-on support and guidance throughout the process.
How can a boutique sustainability consulting firm like CarbonBetter support my organization's sustainability goals?
CarbonBetter can offer comprehensive support for your organization's sustainability goals by providing services such as sustainability strategic planning, benchmarking, impact assessments, sustainability reporting, decarbonization playbook development and implementation, impact verification, and impact storytelling. As a boutique firm, CarbonBetter can tailor their services to meet your specific needs and provide personalized guidance throughout your sustainability journey.
---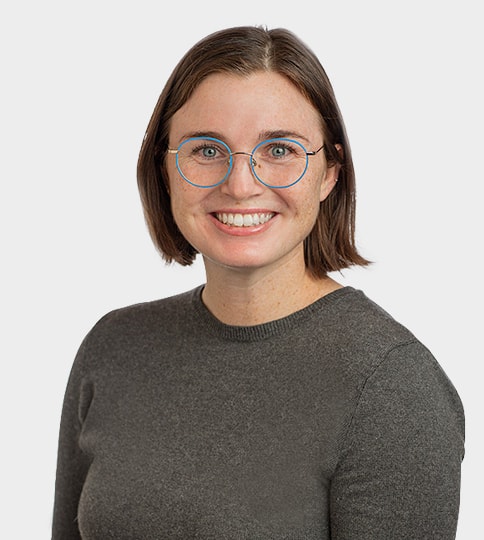 ---
Story
Explore the alignment of ISSB's IFRS S1 & S2 standards with TCFD's recommendations. The post sheds light on the nuanced shifts in sustainability disclosures and their significance in the global financial landscape.
Read More