---
---
By many accounts, 2023 is expected to be a transformative year in the evolution of climate-related disclosure and mitigation requirements in the United States. In this webinar, we cut through the jargon to provide clarity about what climate-related requirements may be coming for US companies by unpacking the two proposed federal rules that are currently pending and one EU regulation that affects some US companies.
To meet the goals of the Paris Agreement, and limit the earth's warming to 1.5°C, the United Nations (UN) has called carbon removal initiatives essential and "unavoidable."
Countries and corporations alike are setting targets to reach net-zero, with varying timelines (some as soon as 2025 and others as far out as 2050). While there is general consensus that reducing global emissions and transitioning to renewable energy is critical, the tools we use to reach net-zero, including participating in the voluntary carbon market (VCM) and avoidance vs carbon removals, has been the subject of intense debate. The actual definition of a "carbon removal" has been the latest in the debate over the implementation of a specific line under Paragraph 4 of Article 6 of the Paris Agreement: referred to as the Article 6.4 Mechanism, a specific provision calling for the creation of an international carbon trading program as part of the Paris Agreement.
This year, the UN's Intergovernmental Panel on Climate Change (IPCC) argued that carbon removal, alongside immediate and significant emissions reductions, is "unavoidable." According to the latest IPCC report:
"All global modeled pathways that limit warming to 1.5°C involve rapid, deep, and in most cases, immediate greenhouse gas (GHG) emission reductions in all sectors. Modeled mitigation strategies to achieve these reductions involve transitioning to very low or zero-carbon energy sources … deploying carbon dioxide removal (CDR) methods to counterbalance residual GHG emissions."
However, experts are divided on the right approach—particularly on the potential of technological approaches to CDR as opposed to nature-based alternatives, such as reforestation and landscape-level regeneration.
In this post, we'll explore the ongoing debate around the definition of carbon removal, predictions for the forthcoming COP28, and its implications on the future of carbon removal technology.
Understanding Carbon Removal
The UN broadly categorizes carbon removal as "technologies, practices, and approaches that remove and durably store carbon dioxide (CO₂) from the atmosphere".
The difference between carbon removal and carbon avoidance:
Carbon Removal: refers to the extraction of CO₂ from the atmosphere and sequestration into geological, terrestrial, or ocean reservoirs—also known as natural carbon sinks. Examples of carbon removal projects include direct air capture (DAC), basalt rock weathering, biochar, kelp sinking, landscape-level regeneration, and sustainable land management.
Carbon Avoidance: focuses on the prevention of emitting carbon in the first place. Carbon avoidance initiatives include energy projects, industrial pollutant projects, and REDD+: projects that reduce emissions from deforestation and forest degradation in developing companies.
Generally speaking, carbon removal is a catch-all term for both nature-based and technological solutions. It covers everything from kelp sinking—a nature-based solution that involves growing kelp and sinking it to the bottom of the ocean—as well as DAC, a solution that extracts CO₂ from the atmosphere, usually by binding it with a chemical sorbent and injecting it deep into a basalt rock formation.
Both solutions are being pursued with differing levels of effectiveness, scalability, costs, and permanence, and it requires a combination approach to scale current carbon removal initiatives.
The UN's Perspective
The latest IPCC report made it clear that carbon removal must scale rapidly to meet global decarbonization goals. In June 2023, the UN drafted a document that appeared to prefer nature-based solutions of carbon removal over its technological counterparts.
In the supporting note, the panel wrote:
"Engineering-based removal activities are technologically and economically unproven, especially at scale, and pose unknown environmental and social risks. These activities do not contribute to sustainable development, are not suitable for implementation in the developing countries, and do not contribute to reducing the global mitigation costs."

Nicole Buell, Director, Federal Climate Innovation, Environmental Defense Fund
There are speculations that the upcoming UN Climate Conference of the Parties, COP28, happening in the United Arab Emirates November 30–December 12, 2023 will establish a clearer definition of carbon removal, alongside proposals for stronger governance on carbon removal projects, greater standardization across methodologies, and additional safeguarding criteria. This definition, and suggestions that it may reflect the UN's growing emphasis on nature-based solutions, has far-reaching implications across the world.
Implications of the Definition on Technologies and Scalability of CDR
If the UN gives nature-based solutions prominence in its definition of carbon removal at COP28, historically well-funded technological approaches like DAC may see a significant dip in investment and public perception. Startups may find it challenging to raise, and promising technologies may be held back from scaling.
One of the core principles of the carbon market is permanence: the amount of time that carbon will remain sequestered rather than being released back into the atmosphere through natural processes or human activities. The carbon locked in a forest, for instance, relies on the forest surviving increasing physical climate risks, such as wildfire, drought, and flooding, as well as human activities like logging and development. In light of climate risks, balancing nature-based solutions with technological approaches may help diversify the permanence risks.
Furthermore, natural and technological approaches are becoming increasingly connected. A definition that limits carbon removal to nature risks putting multiple innovations in a "no man's land" between the two categories. Indeed, according to Ben Rubin, the Executive Director and Co-Founder of the nonprofit Carbon Business Council, the lines between nature and technology are "blurring so quickly" that it may be reductive and non-productive to separate them.
A "method-neutral, criteria-based approach" not only helps diversify the risk across technological and nature-based projects. It also provides an opportunity for one to support the other, particularly in regions where stakeholders may meet logistical challenges or conflicts of interest over land use.
The Broader Impact on Global Climate Goals
Programs like the Science Based Targets Initiative (SBTi) have called for the use of removals for meeting 2030 net-zero targets, and as such, corporates are striving to secure supply of carbon removals through investment in projects and through long term offtake agreements. Frontier is a front runner in scaling CDR technology and member companies such as Stripe and JP Morgan & Chase have made multiyear purchase agreements through Frontiers program, which has facilitated the purchase of $7 million dollars of carbon removals in 2023 across project technologies including DAC and ocean alkalinity enhancement. There are many drivers for investing and scaling CDR technology, to limit these investments to nature-based solutions only could have significant market impacts.
Reaching a clear definition of carbon removal will be foundational for our global carbon reduction strategy. With around 6,000 corporations having set science-based goals, and more organizations setting targets by the day, carbon removals will need to be scaled dramatically to meet goals by 2030.
With the UN tasked for setting up the worldwide carbon trading system, its position on the best approach for carbon removal at a global scale will significantly impact the fate of technological solutions.
Developing a clear and comprehensive definition of carbon removal—one that incorporates both nature and technological solutions and focuses on measurable impacts, including the benefits to local communities and biodiversity—has the potential to facilitate transformational efforts towards achieving the Paris Agreement goals.
Actionable Guidance for Decision Makers
For decision-makers navigating this intersection of policy, business, and innovation, it's key to understand the nuances of carbon removal and its impact on the long-term.
For instance, a reforestation project that neglects the local community in its project design may cause more harm than good; equally, a new DAC plant may be slow to deliver, but with continued funding and innovation, might have transformational effects in the long run. Partnering with experts who can help you identify high-quality carbon removal projects and communicate the benefits to stakeholders is therefore invaluable.
According to a recent conference at DEPLOY23 in New York, two-thirds of the tech needed to reach 2050 net zero goals is proven and ready to go, but we still need around $300B per year in climate tech investments' through the mid-century, according to Loan Programs Officer (LPO) Chief Strategist Jonah Wagner.
Much of the investment into CDR will come directly from the private sector. And with hundreds of carbon offset projects entering the implement phase over the next year, the sector requires close collaboration between both private institutions and public organizations to get them done.
Conclusion
In conclusion, pairing a criteria-based approach to carbon removal while implementing immediate decarbonization plans is essential to reduce GHG emissions and address climate change. When defining carbon removal, we encourage companies to prioritize scalable solutions that reflect a diverse range of project types, and look for those that offer the greatest additionality, while also giving consideration to other quality criteria as well as co-benefits, and geography.
CarbonBetter can help you develop diversified, high-quality carbon offset portfolios and guide you in making the best choices for your organization's sustainability goals. Contact us today to learn more.
How should U.S. businesses interpret and integrate the anticipated COP28 carbon removal definitions into their sustainability planning?
Businesses should prepare for COP28 by closely monitoring the discussions and outcomes, ready to interpret the new definitions and standards. Post-COP28, companies should reassess their sustainability strategies, ensuring they align with global directives. This may involve internal workshops, consulting with sustainability experts, and revising long-term environmental goals to incorporate the latest international consensus.
How can U.S. businesses align their strategies with the UN's carbon removal directives while maintaining competitiveness?
U.S. businesses can integrate carbon removal initiatives into their core strategies by investing in research and development of nature-based solutions, participating in carbon credit markets, and leveraging tax incentives and grants available for sustainable practices. Collaborating with global partners can also help in sharing best practices and innovations, ensuring they stay competitive while meeting international standards.
What specific challenges might U.S. businesses face in transitioning to nature-based carbon removal methods, and how can they navigate them?
Challenges include reallocating investments, adapting technological processes, and ensuring new methods meet regulatory standards. To navigate this, businesses should stay informed about regulatory changes, engage with industry consortiums, and possibly collaborate with environmental consultants. Additionally, pilot programs could help in understanding the practical implications before a full-scale shift.
Considering the potential preference for nature-based solutions, how can U.S. businesses diversify their carbon removal strategies to ensure a balanced, effective approach?
To maintain a balanced carbon removal portfolio, businesses should consider a mix of nature-based solutions and technological innovations. This involves investing in traditional approaches like reforestation while also supporting emerging technologies in carbon capture and storage. Diversification not only enhances environmental impact but also mitigates risks associated with policy changes.
How can U.S. businesses effectively communicate their carbon removal efforts to stakeholders to ensure transparency and demonstrate compliance with international standards?
Effective communication involves transparent, comprehensive reporting on carbon removal initiatives, adhering to international standards likely reinforced by COP28. Businesses should use recognized frameworks for sustainability reporting, engage in third-party verification, and openly share challenges and successes. This transparency builds trust with stakeholders and demonstrates a genuine commitment to sustainability.
---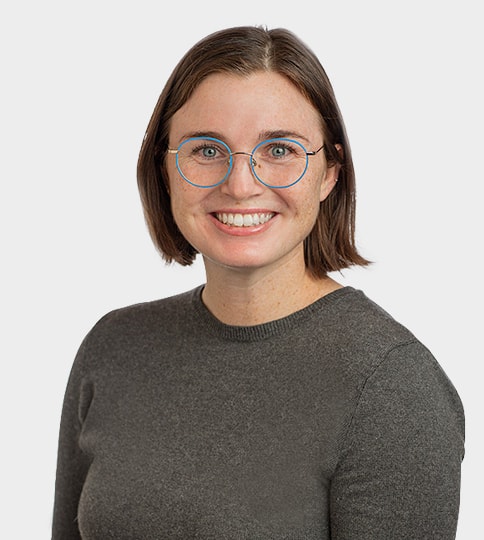 ---
Story
How New York City's Local Law 97 impacts large buildings and effective strategies for business compliance.
Read More